Must Use Social Media Tools
on
Nov 13, 2014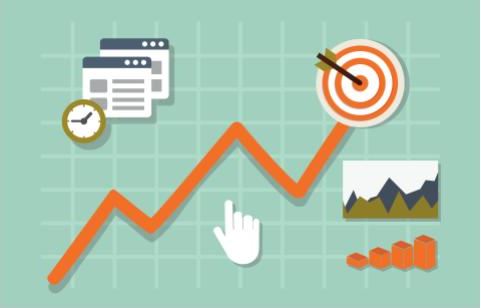 Every Social Media Marketing (SMM) Professional is required to be well versed with all kinds of social media updates and information by default. From latest technology to trending topics, they have to know it all for their campaigns to be successful. And this sure can not be done by reading about stuff alone.
Thank God, people created some really great tools to help us!
With so many social media marketing (SMM) tools floating around on the web, it's hard to choose the most reliable ones. So here are some SMM tools which our agency swears by:
1. Manageflitter - It provides you with a set of easy to use tools to empower you to work smarter and faster with Twitter. From tweet scheduling to twitter analytics & follow-unfollow, it does it all.
2. Twitter Analytics - This tool comes from the makers of Twitter as well, so there is no questioning the reliability. Recently launched tool, it provides in depth insights to all your Twitter activity.
3. Efluencr - A social media tool that converts your employees into powerful evangelists and increases the SOV (Share Of Voice) beyond all competition. Not just an analytics tool, it is a brand advocacy platform that amplifies the brand message and shields you against negative news, trolls and various other online embarrassments with just a click!
4. Hootsuite - Schedule, manage and measure with this social relationship platform. Not just Facebook & Twitter, this tool can also be used for G+, LinkedIn, WordPress and many more. The free plan is open for all which can be upgraded to paid plans too.
5. Hashtagify.me - It is a great tool for finding related hashtags on a search. This comes handy when you run out of hashtags related to your industry.
6. Hashtracking - It provides historic and real-time hashtag and cashtag tracking and intelligence tools that gives subscribers instant access to actionable data, helping them to run more successful campaigns and gain greater insight into customer conversations.
7. FollowerWonk - We love this tool as it gives a great detailed insight to the followers and following analytics. Who are your followers? Where are they located? When do they tweet? And much more can be extracted from this tool.
8. Agorapulse - This tool enables you to launch Facebook contests, manage your pages, identify your best followers, never miss an important tweet and measure everything. It is known as a complete toolkit for Facebook and Twitter, and we can't agree more.
9. Klout - Popularly known for measuring your social media influence, it measures the size of a user's social media network and correlates the content created to measure how other users interact with that content.
10. Quintly - It is a great tool which helps you benchmark your own numbers against your competitors' and derive an optimal social media strategy. One of it's kind, this tool can come handy when setting targets and deliverables.
11. Bitly - One tool which everyone just loves is this. Simple and convenient, it helps in shortening the URL's and customize them according to you. This is not it, it also helps you track the link and enables you to know the complete stats of a particular URL that you shortened.
Know a better tool which we might have missed? Comment below and let us know. :)