10+ Awesome Clients
on
Sep 25, 2019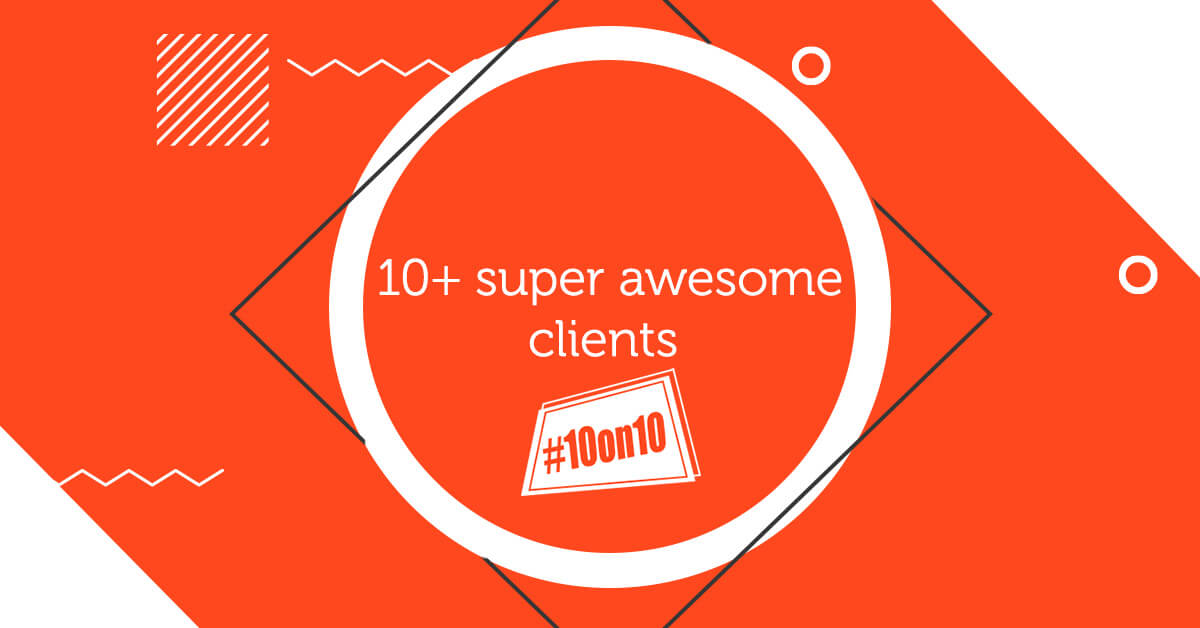 We are a fun company. We have pretty well enjoyed most of our work. Finding fun and happiness within any complication is the core of the culture that makes us as popular amongst employees (current and ex) as we are. One important characteristic of OMLogic as a company is that our customer case studies and our outlook of our customers do not start with they knew nothing and see where we got them. It usually starts with they knew their strength and their limitation and knew they need experts. It was their right decision making and trust in us which got us to be able to do what we did for them.
Below is a list of some of the clients that were the most awesome for us (awesome from the perspective of helping us grow in certain segment or develop a certain capability).
LUFTHANSA: We were hired by a NY based agency to do ethnic marketing campaigns for Lufthansa. It needed an overnight working and very tight quality control. Creating microsites and running good budget FB ads to drive traffic. In the chaotic digital world, they taught us the value of process, planning and quality control and we have ensured it stays with us.
HBO: What do we say about them. 8 years of work, everything from a website to social media to ORM to mobile application. Innovation where nothing is barred and brand guidelines where nothing is allowed. Creatives to be built using the movie posters coming from the best brains in Hollywood. We created some of the most amazing campaigns with them. From the incident where someone asked why HBO strikes the word 'Gay' on TV to the time where a Harry Porter premiere (hailed as premiere of the century) showed with a 20 minute delay between video and audio on TV to the time when we promised them popcorn umpire but could never do it, it was thorough learning. They were also one of our 1st mobile app customers. One customer, we would take on for free if we could.
THAPAR INSTITUTE: It's perhaps the most important relationship we have today. It's amazing the amount of trust they put on us. A 60+ year old setup giving us the freedom to innovate (at times without even asking for approvals) is just amazing. From no digital presence to a force to reckon with in Indian education social media, they sure have come a long way. Digital was a second thought for them in their contemporizing efforts but is now integral to what they do.
UPES, DEHRADUN: They were the first big educational institute where we started as a social media agency. A true example of an institute with not such great credentials leveraging digital to create a good brand. Changing the profile of students attending the university and becoming a household name much beyond the Uttarakhand and UP sector.
VIVO: Coming into India in a crowded market, they really looked like they are throwing money at everything to gather attention. Ranveer Singh, IPL – what more could you do. While we still label Vivo as the account that put OMLogic as a company down and took us off-track, it was certainly a very exciting customer when it began. But the list can't be complete without them.
REC (Rural Electrification Commission): This was one of our longest-running government accounts. It came with all the complications of a government account except the one which makes it impossible for us to work. We never had to give a penny to anyone (not even favour) and they not only hired us, they even extended our contract multiple times.
WAVE GROUP: Wave Cinemas, Wave City, Wave City Center, Ponty Chadha Foundation, Genesis Learning Studios, Delhi Waveriders, Reva Aesthetics. Get it?
YATRA.COM: Mainstream social media, query management for ORM and amazing apps, games and campaigns, Yatra was one of our earliest customers with money and intent to do big. They gave us the courage and vision to do what we did with HBO, Lufthansa and all others.
CONGRESS (INC): Well, what do we say about them. Let's close this one with Dickens (literally) - It was the best of times, it was the worst of times, it was the age of wisdom, it was the age of foolishness, it was the epoch of belief, it was the epoch of incredulity, it was the season of Light, it was the season of Darkness, it was the spring of hope, it was the winter of despair, we had everything before us, we had nothing before us, we were all going direct to Heaven, we were all going direct the other way - in short, the period was so far like the present period, that some of its noisiest authorities insisted on its being received, for good or for evil, in the superlative degree of comparison only.
UTTERNOW: Before we go ahead about this customer, let us preface that we have acquired equity in this initiative. J Yes, such has been the collaboration. It's a newly launched customer review application for mom-and-pop stores and small retailers- the hitherto ignored most critical portions of the economy.
MOBIUS FOUNDATION: Mr Pradip Burman, his vision and work for sustainability is certainly awe-inspiring. What he does at his age is clearly an inspiration for all of us at OMLogic. The launch of World Environment School at Coorg has already been an amazing experience, what with the school starting in 18 months. Looking forward to greater collaboration, achievements and heights with them.
And this list will certainly be incomplete without the mention of Prints Publications, Buy-Books India, Pages Bookstore, Simply Books and numerous other initiatives we have done with Pranav Gupta. What started as a customer-vendor relationship has now transformed into an investor, director, promoter and a partner in initiatives outside OMLogic. He is perhaps the most loved friend of OMLogic.
Who is the Dramebazz in OMLOGIC? - 10/10 - The Next Digit