Hosted 21 FIT students for an Industrial Visit to our office in India
Hosted 21 FIT students for an Industrial Visit to our office in India
on
Mar 28, 2023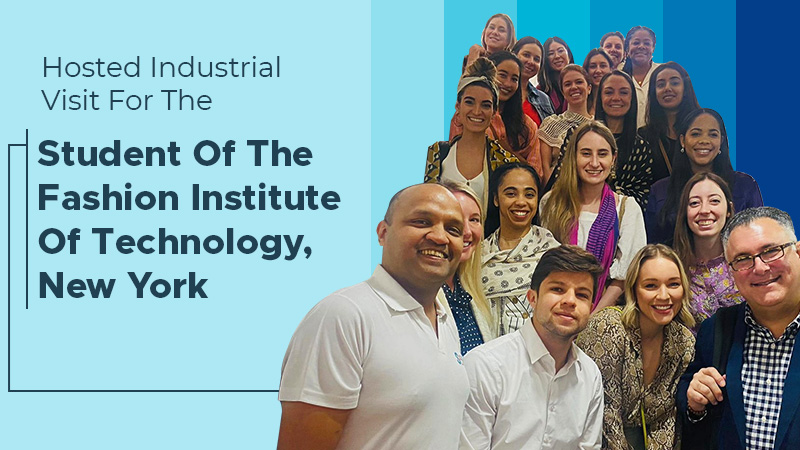 What a fantastic day it was! We had the pleasure of hosting a group of 21 students from the Fashion Institute of Technology in New York City for an industrial visit to our office in India. These bright young minds traveled all the way to our country to study our dynamic and diverse market, and we were thrilled to share our insights and experiences with them.
To kick off the day, our founder Mr. Kapil Gupta led a digital marketing master class. Drawing on his years of experience in the industry, he shared his expertise on how to stay ahead of the game in today's fast-paced world of advertising. The students, many of whom work for major brands like Estée Lauder, Loreal and MAC, were engaged and eager to learn.
During our discussion, we explored the impact of social media on marketing, and how it can make or break a brand in today's market. We also discussed strategies for standing out in a crowded market, and the importance of understanding local cultures and customs when doing business in a new country. The students had many questions about the Indian market, and Kapil was happy to share his knowledge and insights with them.
What was amazing about the session was an open and honest discussion around the social impact of social media. Racism, mental wellness, data privacy, gender impact and the overall construct of what works in India versus US was deliberated.
Of course, no visit to our office would be complete without trying some authentic Indian delicacies! We treated our guests to a range of dishes, and it was wonderful to see them embrace the flavors and spices of our cuisine.
Overall, it was an absolute honor to host these fabulous future fashion leaders. We hope they had as much fun as we did, and that they take what they learned and continue to slay the fashion game with their style and savvy. We look forward to welcoming more visitors to our office in the future, and to sharing our passion for digital marketing and fashion with people from all over the world.