Superfast Solutions – The OMLogic Way
on
Mar 31, 2023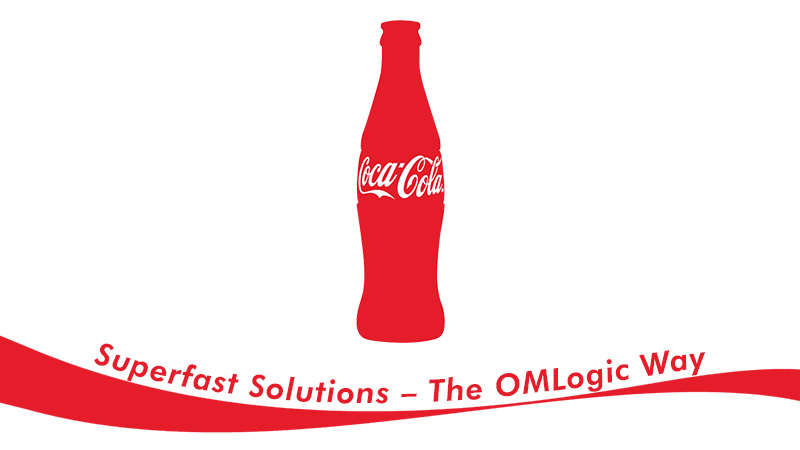 A super weekend we all had. Took on an extremely time-sensitive and high-visibility project for Moon Beverages, the top-tier Coke bottler in Delhi-UP territory. It was the return of the good old agency days of 24/7 working. We took just three days to deliver a killer presentation for Moon Beverages, the top-tier Coke bottler in Delhi-UP territory. And you know what? We nailed it. Obviously, we had to!
For us, the agency business is all about receiving a call from a panicky contact (not yet a customer) who is having trouble finishing a key project, getting comfortable with the agency, and resting while the agency delivers the work. After successful delivery, the agency becomes a regular for this customer, so the story goes. The first part is done; regular work should follow soon.
Excellent Agency Culture- From Discovery to Delivery In Just Three Days
Our content and graphic experts pulled out all the stops to ensure we delivered an on-time presentation that blew the client away. We worked tirelessly – the entire weekend to understand their needs, fine-tune our ideas and craft a presentation that was not only visually stunning but also packed a serious punch. And all of this was delivered and finished in just three short days!
At OMLogic, we know that time is of the essence, especially when delivering projects for our clients. That's why we go the extra mile to ensure that our work is always top-notch, no matter how tight the deadline is. We believe nothing is impossible and are always up for a challenge– That's OMLogic's way.
Lesson for the reader: Whenever you have a time-sensitive, high-on-design project, just call the experts at OMLogic, and we got your back. Look no further if you're looking for a marketing agency to ease your hardships that will knock your socks off. We're the experts in delivering fast, efficient, and high-quality work that gets results. Give us a shout today, and let's see how we can help you take your business to the next level!
Ready to level up your biz game? Whether you're launching a hot new product or crushing it online, we've got the skills and swag to make it happen – fast and furious. Our track record speaks for itself, and we're totally committed to killing it every time. Trust us to take you to the top – and beyond!