Decoding 'Phraseology' - The New Revolutionary Social Language
on
Apr 18, 2018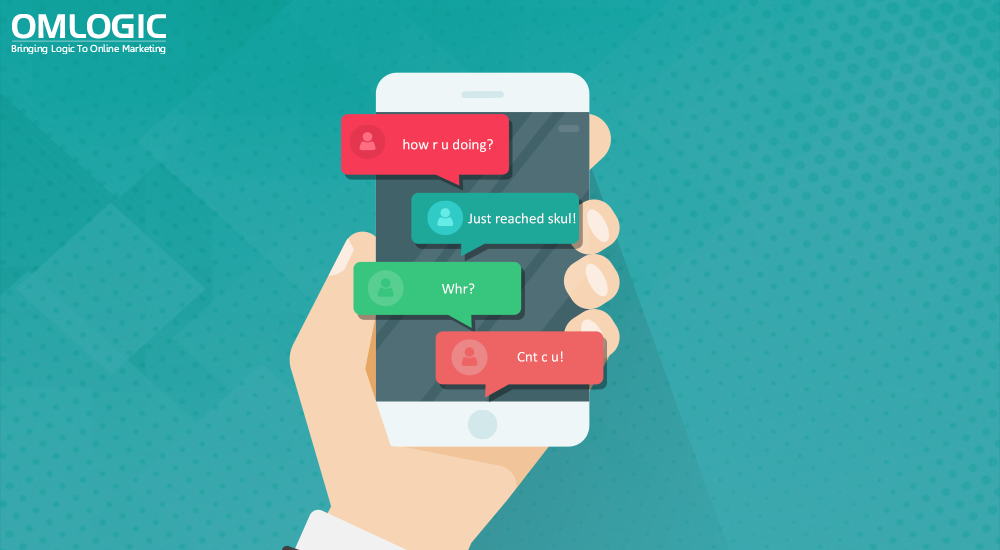 Beep! Beep!
Message on your phone –
Option 1:
"Good afternoon Rahul, I'm on my way. I would like to request you to share your location with me."
Option 2:
"Share ur location."
Grammar Nazis may call the latter phrase 'literary atrocity', but isn't it a better expression?
Short and sufficient!
Takes less time to write AND read.
Wondering why we are discussing phone messages?
Or rather, the better way to message?
And is it even related to this blog?
If yes, how?
Oh, that brings us here – what exactly is the purpose of this piece?
Well, here goes...
Today, not many tools are as powerful as social media. And we, at OMLogic, totally understand that -
• hooking readers the right way is crucial,
• you have very few characters to make a compelling case, and thus,
• it's time we introduced & defined a more effective language of social.
Powerful & persuasive!
Meet Phraseology!
The art of hacking the length shorter.
The art of squeezing big ideas into small pieces of copy.
In short, Phraseology is conversing in phrases.
Putting forth a compelling message in a minimum amount of space. Focused on retaining attention and acquiring actions.
Quick checklist - 6 attributes of Phraseology:
• Every phrase must have a life of its own
• Crisp copy catches attention; grammar & syntax can rest
• Cool & YO! content - what's that? Message to be in sync with the brand & TG
• CTA is must for every social & digital communication. Mind it, it could be physical as well as emotional
• Every phrase should generate an exclamation from the customer
• Action verbs are key to effective copy
Got Phraseology?
Good! Crack the right phrases to awe your readers now.
Intrigued and want to know more?
Get in touch with our Phraseologists!
And become one soon.