It's Now or Never: Moment Marketing
on
Apr 03, 2018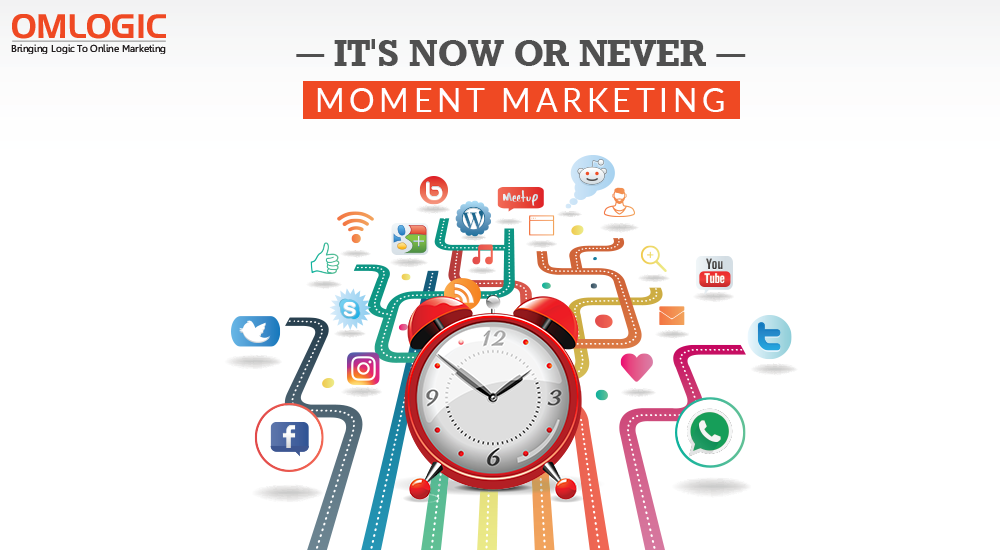 Have you heard the quote – Life is 10% what happens to you and 90% how you react to it? Well, the digital arena has taken this a notch up with 'Moment Marketing'. Fairly self-explanatory, moment marketing is basically making use of a current event as an opportunity to market a product/brand in real time. In this virtual world, reacting is indeed the way ahead!
Social media is omnipresent. As mentioned, moment marketing comes with real time. If you are late, you've lost the chance. There is no point entering the stage after the audience has already applauded.
There are just two keys to moment marketing – a) being agile, and b) being adaptive. You just can't afford to miss out on the trend. To track an omnipresent platform, you MUST be omniscient. Secondly, being adaptive MUST be your super power. Knowing your brand and 'adapting' to emerging trends so that it meshes with your brand voice – this is how you conquer the game called moment marketing!
At the same time, it is important that you remember who your target audience is and what kind of platform works well for your brand. The digital space has reached a crescendo where customers utilise 4.7 hours of their day on social media. Hence, there is a limit to their content consumption. In such a tight situation, playing smart is the only way forward. Know what is being consumed by the audience 'at the moment'. It's the moment to hit the ball and score a six by subtly and smartly placing your brand in the current context.
Google takes this a step ahead with the concept of micro moment marketing. 91% consumers use their smartphone for information – to know something, to do something, to buy something or to go somewhere. Google utilises these fact-finding 'moments' to draw them to brands that fulfil their needs. The entire concept is based on the dynamics to provide a content-rich journey to the customers. While brands are getting marketed, customers remain to be the central force for them.
In this evolving and fast-paced world of digital marketing, keep a front foot and carpe diem to win the game!
If you are seeking the best digital marketing agency in Delhi, then your search ends HERE.
Get in touch TODAY! ;)