Google's Epic Blunder, 4 Million Blogs At Stake
on
Jul 16, 2020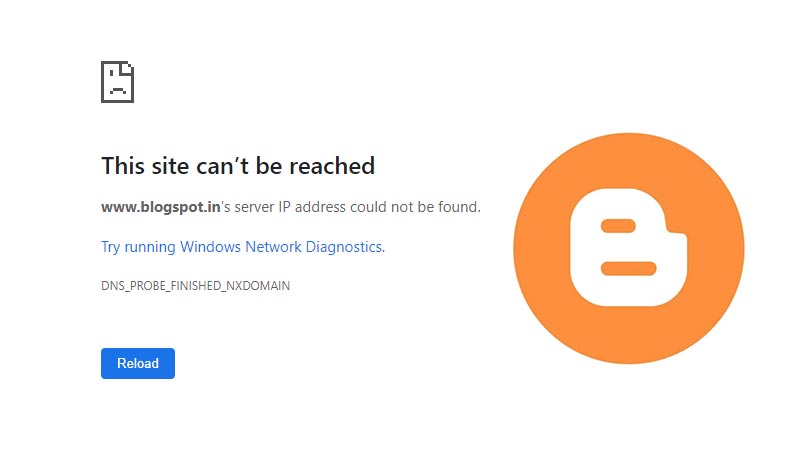 Why Blogspot users are in a spot...
Blogspot.in as we all know it was the go-to site for every budding blogger. Want to share your life story, your cooking recipes or your quirky DIY methods? You could do it all at 'blogspot.in', but not anymore.
Google has lost control of its domain 'blogspot.in', as reported by The Next Web and Bleeping Computer. The websites mention that Google lost ownership of it in June, and it has now been put up for sale on an Indian website called domainming.com for a mere $5,999. (Rs 4.5 Lakh)
This grave error has wreaked havoc for the 4.4 million blogs that were up on blogspot.in. They are now broken links which are not responding, and this has created a wave of uncertainty for bloggers. While you can access your blogs using blogspot.com, it's not entirely safe, and millions of links are at the risk of being used for scamming and malicious attacks.
People searching for these blogs on google or clicking on links across Social Media that redirected to these blogs are now receiving error messages since all the links stand broken at this point of time.
If Google doesn't purchase the domain again, these active links could be used to redirect users to various phishing attacks and scams. $5,999 doesn't seem to be much of a price to pay for so much safety and security. It now remains to be seen what Google does about it.
Perhaps one of the reasons why we at OMLogic always recommend hosting your blog on your owned domain. While we don't expect organizations like Google to act this silly, it's always preferable to be in control of your own destiny. Google is yet to comment on the issue but you as a blogger must act and act now. For more insights, contact our experts.