Digital Marketing In A Demonetized Economy
on
Jan 03, 2017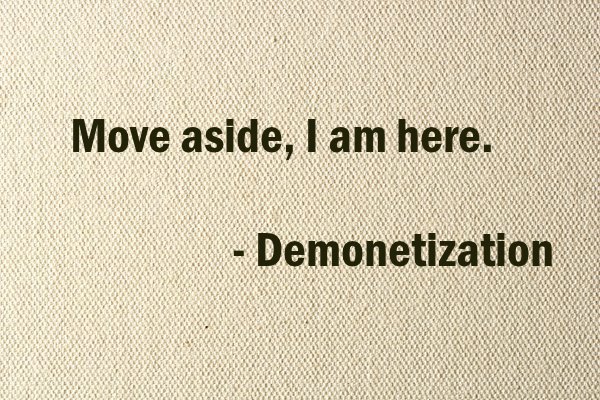 If there is one word that has dominated the last 2 months and perhaps has become the theme for everything, it is Demonetization (a close second will be Trump). Everyone is grappling with uncertainty and a confused future.
We don't have all the answers but we have been evaluating the impact of demonetization on digital marketing of the brands and hence the digital marketing agencies (not to be confused with digital economy).
Here are some key themes coming out from demonetization for 2017.
Note availability to be normal: We have lived under the turmoil of no currency availability and severe cash crunch over the last 2 months but that impact will soon fizzle out.

Lesser discretionary spending: Like it or not, 2017 will see lesser discretionary spending with the consumer, which in turn will impact the marketing spending with the brands. The ones hurt the most will be the premium and luxury brands. Automobiles, cosmetics, fashion, consumer electronics will perhaps be the worst hit categories. This will lead to 2 impacts:

On one hand, there will be lesser overall spending by the brands on marketing.

On the other hand, the overall share of digital will increase (it has been increasing over the years but considering the need to optimize spending, the share will increase more rapidly in 2017).
We will move towards a more comprehensive digital economy where buying will be done online and hence the entire advertising and consumer outreach will be driven via online.
More focus on digital will mean brands will look at a more 360 degree integration and more 360 degree ROI measurement.
Net-net, 2017 is definitely not the year for the faint hearted. If you have a solid brand and are ready to evolve yourself to provide true measurable value to your customers, this is the year for you.
We, at OMLogic, are very excited about the prospects that 2017 brings. Keep watching this space to know more about our plans and what we actually achieve.