When HBO India's Fans Turned Agents For Hunt
on
Nov 08, 2016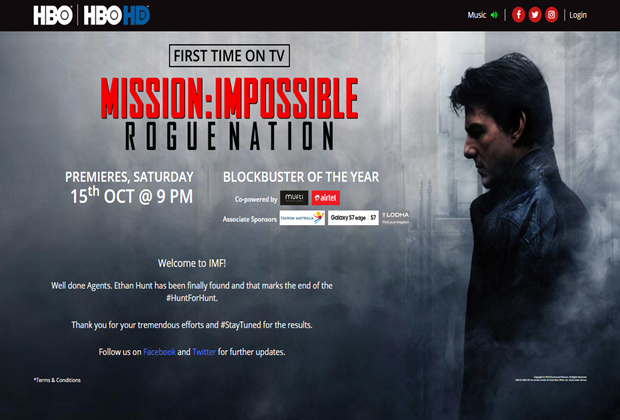 Working for HBO India has always been an honour and fun for us! From conceptualizing and designing campaigns to keeping the 3.7 million fan base entertained and engaged to ensuring flawless execution, our team has always had their hearts and souls into it. From devising ideas in the 'war room' to working happily round the clock, we surrendered ourselves to deliver yet another successful campaign, #HuntForHunt this October.
The #HuntForHunt campaign was conceptualized to promote the TV premiere of Mission Impossible Rogue Nation. We crafted a high intensity virtual treasure hunt where the participants had to find Ethan before the CIA. With self-destructing posts to mysterious scan codes to the perfect TV-Digital promotional combo, the campaign was a pure instrument of fun!


The internet did go crazy looking for Agent Hunt!