TweetChat with BWDisrupt
on
Sep 01, 2016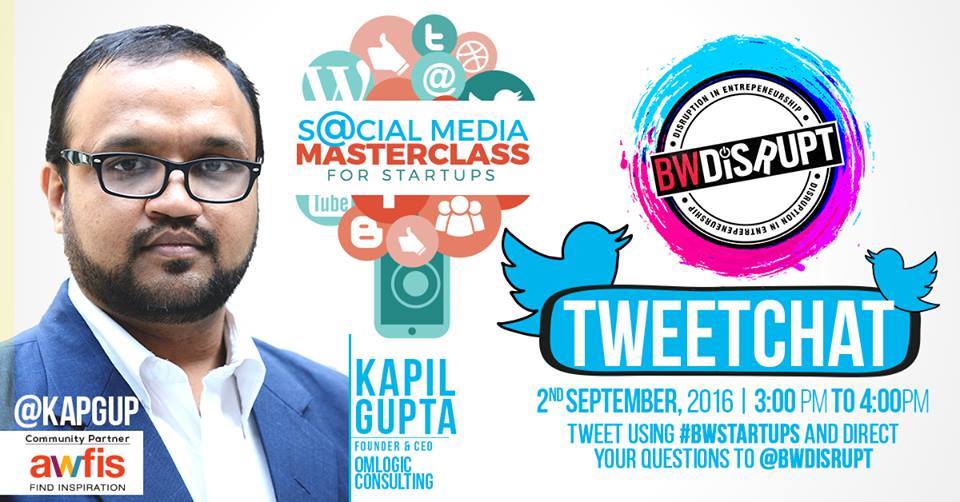 It's been an exciting day and we would love to spend our Fridays like this. Our CEO, Kapil Gupta, answered numerous queries people had around social media and startup ecosystem via TweetChat organised by BWDisrupt. From questions related to social metrics to strategy to ROI, we had plethora of questions coming from start-ups from all domains.
Here are some of our favourite tweets from the session.
If you missed this opportunity to ask your concerns and queries, you can always get connected with us at @omlogic and/or @kapgup.
Also, we are planning for another social media masterclass with BWDisrupt. Stay tuned for the updates.