The Year That Was And Will Be: Social Trends
on
Dec 18, 2014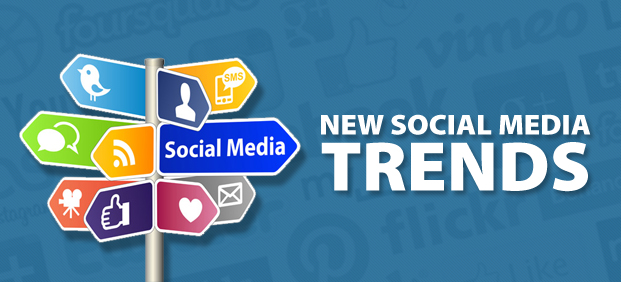 The year of 2014 brought in a lot of cool social media business trends. Some were a huge success, some a big fail and some will change the very landscape of social media in the coming years. So, let's begin with the social trends of 2014 and also see how these trends may change in 2015.
2014: A Look Back
1. The biggest trend setter was Twitter. With an aprox of a billion new Twitter accounts opened by September 2014, we saw Twitter shifting places with Facebook by large. This year Twitter was widely used for political campaigns as a promotional tool.
2. Do you know how much money did Flipkart generate in a day by their 'Big Billion Day' campaign? More than a $100 million! That's the second trend of 2014 which went huge - campaign based promotions by e-commerce companies generating huge revenues.
3. With the social media advancements, we all thought the audience will advance too. But, this was proven wrong many a times by well run PR campaigns. It is sad to see that people are pretty gullible to believe everything that happens online. Remember Shehnaz Treasurywala's open letter a day before her movie release? 2014, was full of such open letters!
4. One of the biggest disappointing trend this year was to see Facebook's organic reach go down! Due to introduction of Facebook's new algorithm, the fan can see your business page's updates only if they are a regular visitor of the page. Like seriously! 'Only the highest quality content makes it to the news feed', said Mark when asked the same question in the Open House.
5. Last but not the least, the latest addition to Facebook, Call to Action Button. This early Christmas & New Year gift from Facebook to the brands looks interesting. It is too soon to judge this tool but we are very excited to test it and see what results it yields.
2015: Social Trends That Will Be
1. 2015 shall be the year of maturity for social media. In the sense that, brands will completely cease to use guerilla marketing and instead will empower their evangelists for promotions. Though we saw this trend emerging this year with tools like efluencr, but we are sure that this trend will revolutionize the social space.
2. The offline brands are expected to enter the social media world and make it bigger than the existing online brands.
3. We expect the Indian Twitter audience to mature and be able to understand the difference between PR stories and the truth.
4. We are sure to see some great campaigns designed by brands to ensure increase in the organic reach of their page.
5. With more than 200 million people using internet on their smartphones in India, 2015 is sure to bring in the mobile revolution. It will be interesting to see how brands will strive to bring up their stories to the maximum number of people via mobile.
6. Leveraging social media to change the mindsets of people in the true favor of women empowerment would be interesting to look out for. This time around we expect these online revolutions to actually bring a change instead of being just a verbal outbreak.
We hope 2015 brings out the best of social media for all. If you think there is any business trend you are vouching for in 2015, don't hesitate to leave a comment.