The Social World: A Weekly Round-Up
on
Dec 04, 2016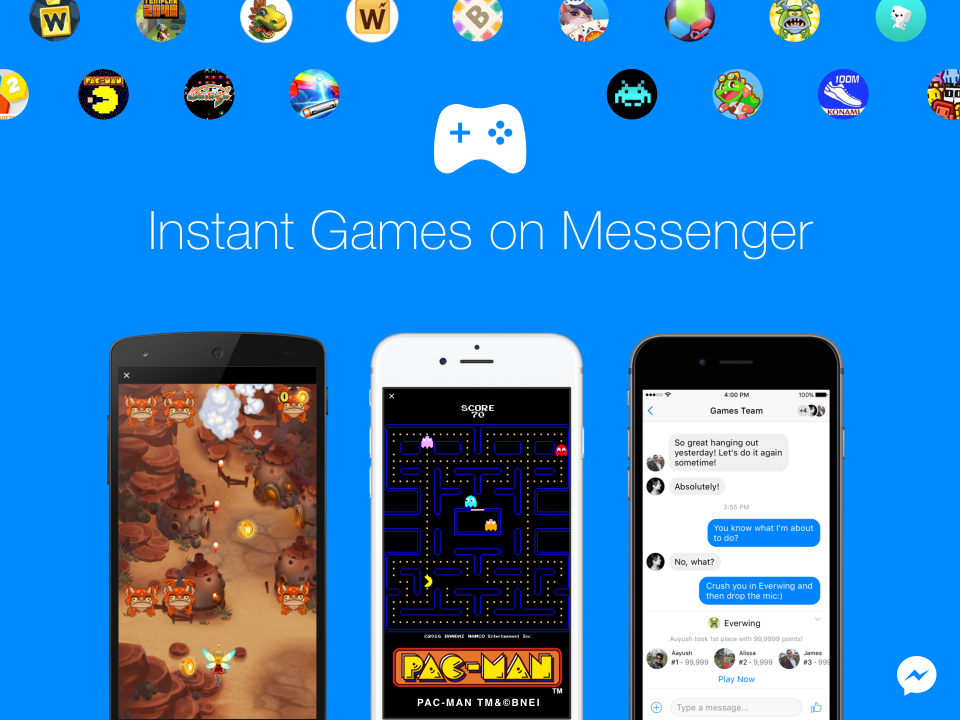 While Messenger took a step to become more fun and challenging, Twitter enabled 'Moments' on mobile. Here's a weekly round-up from the world of social media.
Messenger gets gamified: For 1 billion Messenger users, the platform just turned more fun! Users can now play games while conversing by just tapping a game controller icon and choosing the game they want to play. So the next time you are chatting with your best friends, don't forget to challenge them for SPACE INVADERS! Know more. Know more
Moments on the go: For all those who cannot live without Twitter, have a reason more to rejoice. The social media platform now allows users to capture 'Moments' feature on mobile. The feature would allow users to choose tweets, add their own, re-order, customise and publish them to create their Twitter Moments on the go. Know more about the feature here.
Facebook to use AI to flag offensive live videos: Under its ongoing content moderation series, the social media company is planning to use artificial intelligence to flag extremist video content. Facebook is making efforts to ensure that users' news feed does not contain hateful or bullying content. Read more about the move here.
Do let us know your thoughts about these developments in the comments section below.