Technology Meets Fashion Meets OMLogic.
on
Mar 14, 2016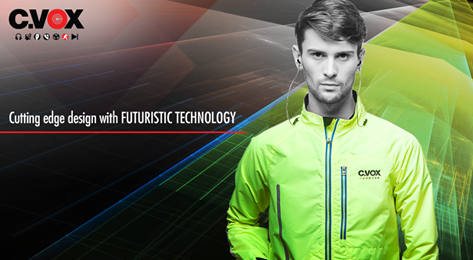 We've had a good run in almost all sorts of industries in the last decade but nothing as unique as C.VOX came up until today. We're more than glad to be associated with C.VOX as their Official Digital Media Agency.
Here in India, C.VOX looks forward to set the standards high for wearable & fashion technology. With integrated audio system (ear phones) the product is sure to become an instant hit amongst music lovers, fitness freaks and fashion gurus of course. C.VOX's high performance workout gear ensures ease of working out and functional music system peaces out body & mind simultaneously.
They say 'When you solve a need, you've got a product'. Staying true to its very essence, C.VOX intends to cater to those who love their kind of music while on-the-go. Each one of us will agree with the problem of untangling the headphones each time we use them; with their smart wearable, C.VOX promises to rule that out of your lives completely.
We at OMLogic, wish to position the brand as a necessity and not as a luxury, because let us agree good music elevates our mood even in the toughest situations.
Don't believe us? Go check out for yourself: www.cvox.com
For more interesting updates, follow CVOX on Facebook, Twitter & Instagram.