Social Media World: A Weekly Round-Up
on
Mar 26, 2017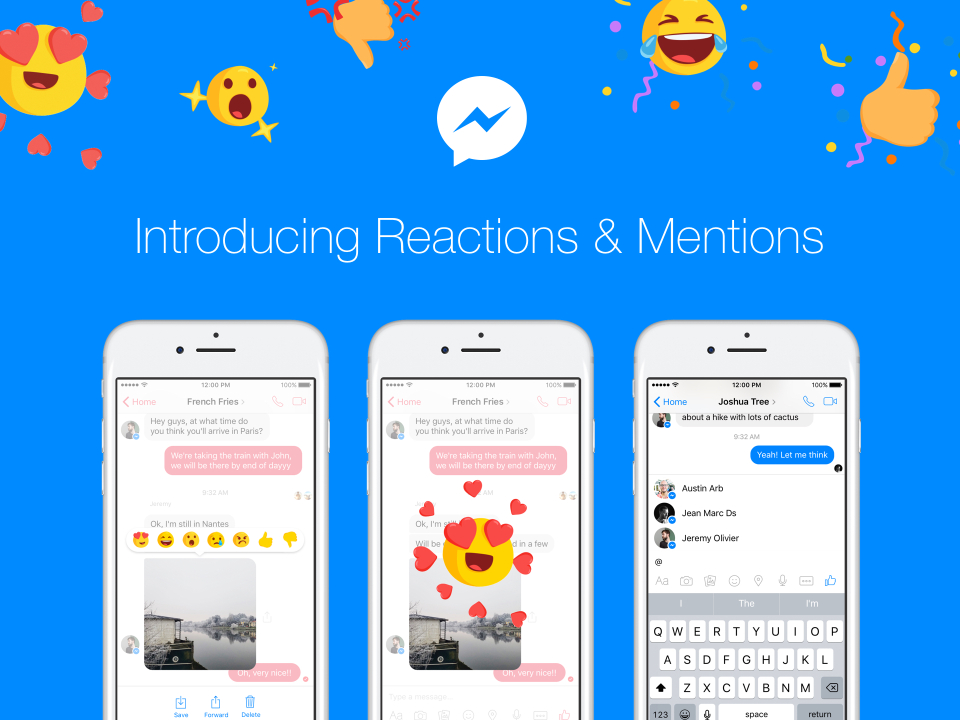 While Facebook Messenger rolled out two new features to make group chat more fun, Instagram added an option to 'save' live videos. Here's a glimpse of updates that the social media platforms rolled out last week.
Facebook Messenger rolls out mention alerts: Not every feature that Facebook adds is a copy of Snapchat! Facebook's new 'mention alerts' and 'message reaction emojis' are examples of the same. Group chat will now become less chaotic and replying would become much more fun with these two updates. Catch all the action here.
The social giant also introduced a new ad format called 'collection' that seems to be a manifestation of their mobile-first strategy for e-commerce industry. To help retailers better present their current and upcoming products to consumers on the social media site, Facebook has announced this new ad format. Adidas, Lowe's, Tommy Hilfiger, Sport Chek and Michael Kors are a handful of retailers that have tested the feature. To know how this latest ad format would work, click here.
Save Instagram live videos: The social network announced that users will now be able to save that live footage to their phone after the broadcast is over. The new "save" button will appear on the top right corner of the screen once you finish a live session. Read more about the feature here.
Gmail allows video streaming on desktop: Google has rolled out an update for its Gmail service, which is aimed at making watching video attachments easier and more convenient for users. As part of the update, Gmail (for web) will now allow video attachments to be streamed directly instead of requiring them to be downloaded first. When an email contains a video attachment, users will see a thumbnail of the video, along with an option to directly stream it. Read full details about the update here.
Reddit introduces new profile pages: The introduction of what it's calling profile pages. This is exactly what it sounds like: a personal page tied to a username, with a feed of posts and an avatar. The feature also specifically steers away from core aspects of Facebook and Twitter. There are no visible follower counts — only the amount of "karma," or the numeric amount of community goodwill earned from comments and posts a user has accumulated. The owner of a profile page also has moderation tools for discussions on their own posts, including banning and muting capabilities. Cross-posting to other subreddits will also be made easier. Read more about the move here.
Do let us know your thoughts about these developments in the comments box.