Social Media World: A Weekly Round-Up
on
Mar 13, 2017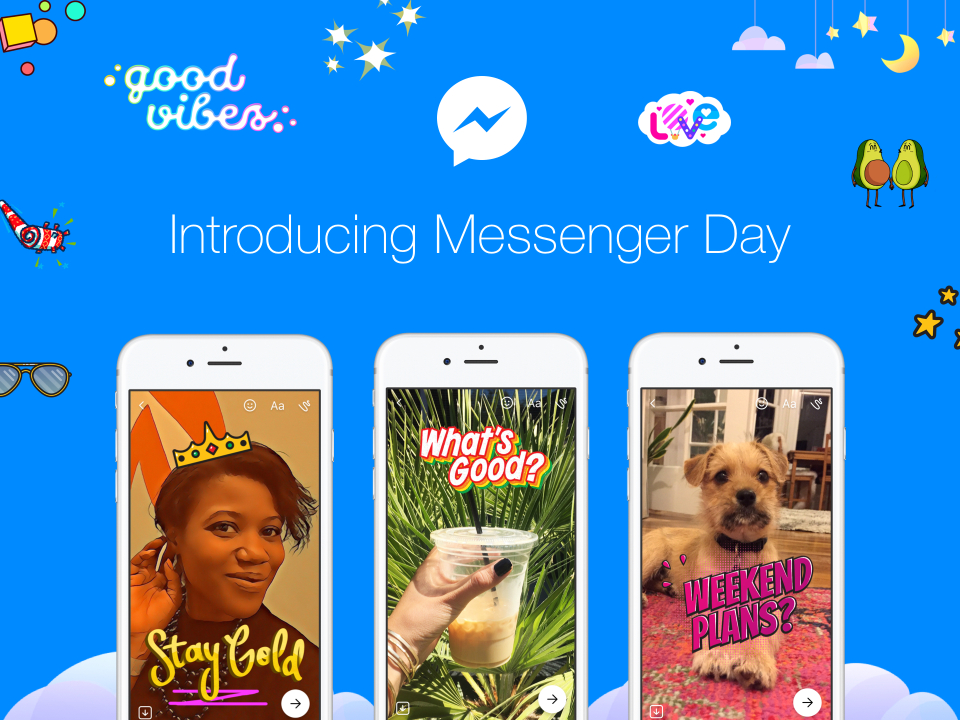 While Facebook launched Messenger Day globally, Twitter Moments got in-built analytics. Here's a look at all the updates from the world of social media.
Facebook launched Messenger Day globally: The social giant launched 'Messenger Day', a new way to share photos and videos "as they happen" in the stand-alone Messenger app. Just like Snapchat Stories and Instagram Stories, Messenger Day allows users to customize their photos and videos with thousands of frames, effects and stickers. Also, every post has a 24 hours' life on Messenger Day. Users have the option to share their 'day' with everyone or specific Messenger friends. Catch all the action here.
Facebook recently launched its first virtual reality app. Facebook 360 will help users experience social media from a new perspective. To download the Facebook 360 app for Gear VR, open the Oculus app on your Gear VR-compatible Samsung device and search for Facebook 360, or visit the Oculus site to get started. Read more about the app here.
Twitter Moments gets analytics: The creators of Twitter Moments can now use Moment's in-built analytics feature. The analytics would offer details on open rate, likes, share and much more enabling users to craft better-performing Moments in the future. Catch all the action here.
Pinterest rolls out Pinterest browser button for Chrome
: Pinterest rolled out a new Pinterest browser button which allows any image on any website to be a jumping off point for discovering ideas on Pinterest. For the first time, users can use Pinterest's visual search technology outside of Pinterest and across the web by simply hovering over an image and selecting the magnifying tool to instantly discover visually similar ideas on Pinterest. This new feature is currently only available for Chrome browsers and requires users to install the Pinterest Save Button browser extension, but would soon be available on more browsers. Read more
here
.
YouTube launches Uptime: YouTube launched Uptime, an app that lets users watch videos together exclusively for iOS. The app is not designed for private sharing, but instead offers a different take on the more public socializing that takes place around video content. Most the content in the app has been seeded by its creators including TV show clips, funny videos and others that make sense for co-watching. Read details about the app features here.
Do share your thoughts about these developments in the comment box.