Social commerce takes its first step, still a long way from reality
on
Jun 22, 2014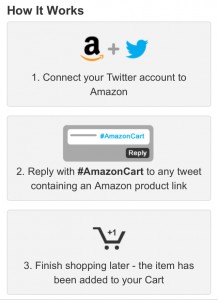 The e-commerce industry has been talking about social commerce for years now. But the closest we've come to it is through larger visibility of the deals and discounts on the social media platform.
So where is social selling, we've all been talking about?
Social commerce is not about discount based e-commerce portals. It is about promotion of commerce socially where a customer buying a product influences multiple others to buy the same.
Amazon took the first step through hashtag buying.
After years of discount based e-commerce portals claiming to be social commerce, it has only now taken some shape through Amazon's hashtag promotion.
Amazon, in partnership with Twitter, has started this innovative idea where if you find something interesting to buy on Twitter, you just have to reply to the tweet with the hashtag #AmazonCart. The item then automatically goes into your shopping cart in your Amazon account. And no, you don't necessarily have to buy it.
You can also check out the Amazon video for a better picture:
This step by Amazon and Twitter is a milestone in the e-commerce industry. It is also an opportunity for the brands to leverage. The users would now be advocating their products by tweeting their requirements.
There's still a long way to go as far as social commerce is concerned, but the first step has been taken. We'll get there.