Quashing Section 66A of the IT ACT: It's Impact on Freedom of Speech in Social Media
on
Mar 24, 2015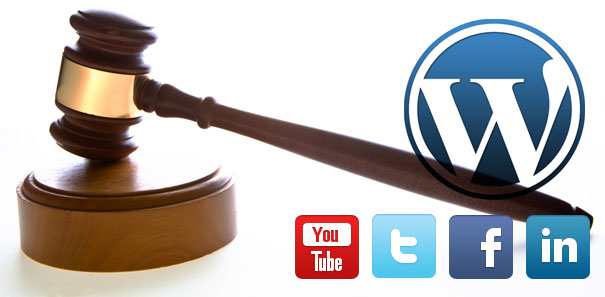 Blotching Section 66A as unconstitutional and overruling has created a lot of buzz since Tuesday post its declaration. Before proceeding further to contemplate its effect on social networking platforms let us understand what the law beholds.
Section 66A of the IT Act, 2002 prescribes that
"Any person who sends, by means of a computer resource or a communication device
(a) any information that is grossly offensive or has menacing character; or
(b) any information which he knows to be false, but for the purpose of causing annoyance, inconvenience, danger, obstruction, insult, injury, criminal intimidation, enmity, hatred or ill will, persistently by making use of such computer resource or a communication device,
(c) any electronic mail or electronic mail message for the purpose of causing annoyance or inconvenience or to deceive or to mislead the addressee or recipient about the origin of such messages, shall be punishable with imprisonment for a term which may extend to three years and with fine."
Precisely, this implies that any offensive messages sent as text, images, audio, and video or via any other electronically recorded medium was punishable according to Section 66A.
The act of striking down this law by Supreme Court has been welcomed by the most as it was misused quite a number of times especially when the common mass expressed their frustration with the politicians and their course of action. Many people were put behind the bars when they expressed their opinions about political leaders through sketches, cartoons and words. According to the Supreme Court, this law curbs the freedom of expression and speech over social media.
As it is, we have already been through both the best and worst use of free expression on social media in multiple cases. From Anna Hazzare movement to Bhopal riots or Modi's rise to power to 'JeSuis Charlie' movement, we have seen it all. People have used it to voice their expressions and in same time misused it too. Abuses and using provocative language are not meant for every situation and every person. Social Media is a mode of empowerment for the people where they can raise their voice.
Being a proactive social media agency we honor the court's desision. But, we also need to understand that merely striking off this section from the book of law will not put an end to the issue. We need to understand how to make proper use of this tool without harming anybody.
As it is said "with great power comes great responsibility", we as citizens need to make sure that we raise our voice and opinion and not harm anybody else's reputation because what might not be offensive to one might be offensive to the other.