People Don't Buy Products, They Buy Stories
on
Aug 08, 2016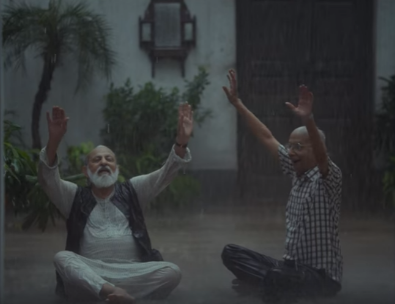 Paid a visit to any supermarket of late?
Did you realize that among 10,000 brands shelved, you choose only few? Why does that happen? Gone are the days when possessing a USP was enough for a brand to gain the much needed customer attention. It's a race now, a race where to stand out of this maze, brands cannot make a lasting impression using just a smart message.
What is to be done then?
Tell your customers a STORY!
Storytelling is in full bloom in the marketing space and is proving to be the most promising medium of giving brands a strong identity, helping them convince and convert prospects. Because people don't buy products anymore, they buy stories!
Just in case you missed the Google Search: Reunion Campaign, we'll tell you how well it exemplified the brand storytelling.


The commercial shows how a granddaughter in India decides to surprise her grandfather on his birthday by reuniting him with his childhood friend (who is now in Pakistan) after over 6 decades of separation, with a little help from Google Search.
Tears rolling down your eyes already?
An effective storytelling was enough for Google to gain 13,352,073 views on the commercial.
Getting the storytelling basics right is crucial. Brands need to recognize the fact that great stories doesn't start with their products or features, it starts with the customers. Focusing on stories that have resonance with customers on personal level, brands not only become relatable but they become part of the customer's life.
With abundance of mediums at disposal, choosing the right one can be a fight. Social Media is undoubtedly ruling the marketing space, all you need to do is to tailor your story to fit this medium. Be it Live Videos or Photo Carousels on Facebook, make sure that your story is communicated the right way and reaches it's right audience. What are you waiting for?
Do let us know about your favorite brand story in the comments section below. :)