OMLogic goes to NILF 2016
on
Feb 05, 2016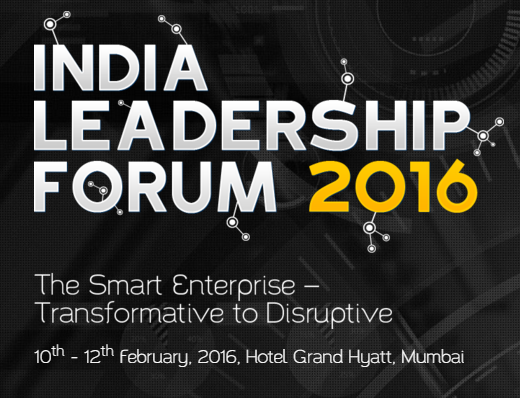 NASSCOM's flagship event - India Leadership Forum (NILF) has easily come to be recognized as a melting pot of leaders, their thoughts, and ideas which provide a sneak preview into a not-too-distant-future. We being the official social media agency for NASSCOM have worked with sheer dedication and delivered top notch quality of work to the organisation.
As part of our duties as the official social media partners for NILF 2016, we'll be covering the event live. The objective is to cover all the key highlights from the event where leaders, influencers and the intellectual crème-de-la-crème share their thoughts on the technological disruptions that have changed the face of businesses globally.
NILF 2016, the three day extravaganza scheduled from the 10thFeb – 12thFeb seeks to bring together professionals from polarized industries under one roof to discuss and exchange ideas about one common theme which binds all of it together.
We're delighted to be part of the event that shall add to our ever growing pool of knowledge and wisdom. See you at the NILF 2016!
PS: Follow @NasscomEvents for updates. To know more about the event, visit: http://www.nasscom.in/Indialeadershipforum-2016