OMLogic For Nayi Disha Naya Sankalp
on
Feb 10, 2016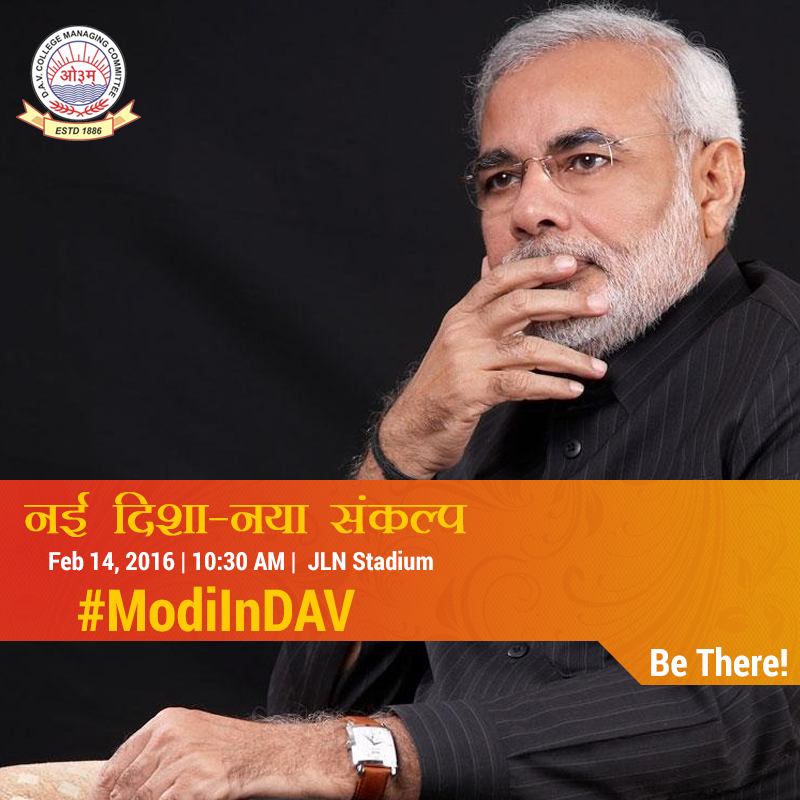 40 Lakh alumni, 20 Lakh students, 800 campuses, 60K teachers, 130 years old – We had no idea DAV was that big. A power demonstrable by the fact that PM Narendra Modi will be coming to unveil DAV's new vision (Nayi Disha, Naya Sankalp) at a large gathering at JLN statdium on 14th February 2016.
While we started work, we asked if we had some people in OMLogic who were from DAV, 10 hands went up, including our CEO, who is an alumni of DAV Shalimar Bagh. Interestingly, none of them knew the facts about its size. Looks like a well kept secret! And we have been hired to change that.
OMLogic has successfully handled Social Media duties for numerous educational institutions in the last decade. We have and will continue to serve the best of Universities, schools, and educational bodies in and outside of India. Hence, we are delighted to be associated with one of the largest group of educational bodies across the globe – DAV.
As a part of our duties for DAV, we've been continuously working to make this relationship sail the boat of success. Right now, our primary focus lays in effectively communicating the masses about Nayi Disha, Naya Sankalp, the largest gathering of DAV Alumni, teachers, students and other influencers at the Jawaharlal Nehru Stadium, New Delhi on 14th Feb 2016. It is one of a kind celebration of Maharishi Swami Dayanand's Birth Anniversary where Hon'ble Prime Minister Narendra Modi shall enlighten the masses about his futuristic plans for education sector in India.
We've been working day & night to spread the message far and wide and bring together all the alumni under one roof. This event shall go down as the 'Largest Gathering of DAV Alumni' in the history of DAV United. We'll be live feeding on Twitter during the event for those who cannot make it.
Shout out to all the enthusiastic DAV-ians! Join us at Nayi Disha Naya Sankalp.
Follow DAV Society on Facebook & Twitter for regular updates.