Meet The Other Half At TEDxDelhi Salon
on
Mar 06, 2017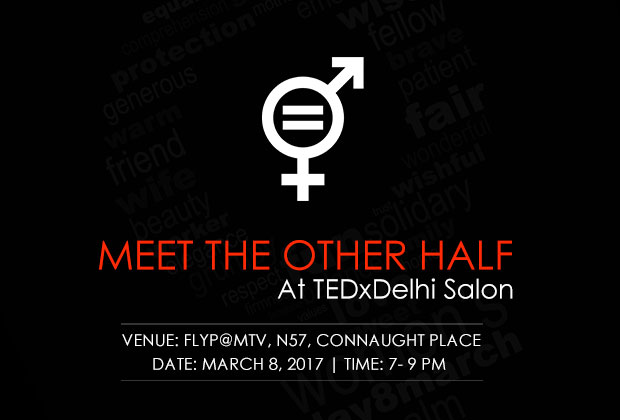 Gender equality is not a woman specific issue, it is a human issue. It affects us all! And we are extremely glad that TEDxDelhi has decided to host yet another inspiring and soul stirring talk on Women's Day to address the same concern.
It's time we shun traditions, redefine perceptions and live in a world where roles and rights are born equal. The talk will be hosted on 8th March at FLYP@MTV, Connaught Place from 7-9 PM and will focus on creating an 'equal' tomorrow for all of us.
We can't contain our excitement as we meet the 'other half' that vows to create a society that thrives on equality. Also, our CEO, Kapil Gupta is one of the speakers at the event and he will share his thoughts on gender equality, entrepreneurship and work-life balance.
We are ready to make a difference this Women's Day! Are you?