PragatiE- a unique platform for hosting events digitally.
on
Dec 15, 2020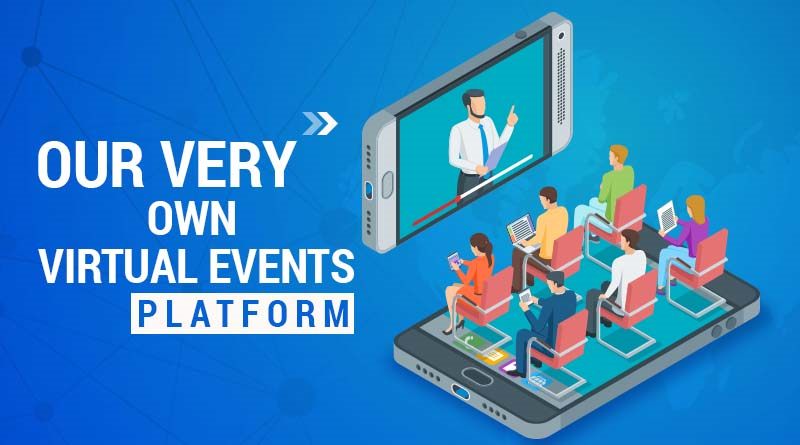 The last few months have changed the world as we know it, the ground underneath has shifted. With the exhibition industry being largely hit by the pandemic of Covid-19, the Indian Publishing Industry has suffered a loss of over 3,000 crores during the lockdown. However, as the saying goes, "everything that doesn't kill you only makes you stronger", and the challenges of Covid-19 are no different.
While we along with everyone are thinking about the impact of this pandemic as individuals and as the entire humanity, we also narrowed our focus as digital marketeers while evaluating this. For years we have promoted physical events with a pitch saying a few hundred or low thousands attend an event, but many multiples can get influenced digitally.
This made us at OMLogic use our expertise in digital and come up with the idea of pragatiE- A unique platform for hosting events digitally. PragatiE has developed a world class online solution which brings together the entire exhibition ecosystem. It is a platform which caters to all the requirements from showcasing a product to conducting a seminar.
Now if you're thinking that there are numerous such platforms that exist, we agree. But we also agree on the fact that even though these other places provide a similar kind of platform, PragatiE is the only platform that integrates true user experience, physicality of events and the promotion needs around it. So, in its true sense, PragatiE is dedicated to give you a complete experience of actually being present in an event, without physically being there. Now that is a reason big enough to get excited, isn't it?
The last event that we did was the Virtual Delhi Book Fair 2020 from 30th October to 1st November which became the largest virtual book fair in the world with over two lakh people in attendance. Our experience and capability come from a 13-year experience as one of the leading digital communications agency in India. At our core, we infect businesses with our passion and expertise. What makes us stand out? Unlike large mainline agencies that lack understanding of technology/digital platforms; or boutique agencies that lack the appreciation of brand message, we are a rare combination-the right expertise for the right project.