Our exes love us! Do yours?
on
Jun 08, 2014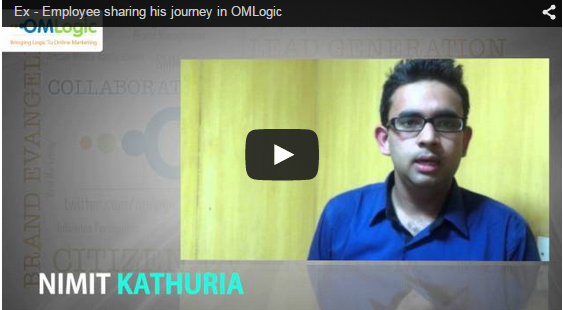 "Creativity is inventing, experimenting, growing, taking risks, breaking rules, making mistakes, and having fun." — Mary Lou Cook
At OMLogic, we do just that. We constantly come up with ideas, however silly they maybe. We believe that unless an idea isn't crazy, chances of it being a genius idea are bleak.
Trumpeting that we are creative or we are a bunch of social media masterminds won't do much for credibility.
Testimonials of current employees wouldn't help, as we could very well have asked them to flatter us at gun point. Asking our current customers too would, less than often, reveal anything negative.
So after thinking for a while, who's views about the agency would actually hold much significance (we so wanted you to know, how awesome we are) we zeroed in on the employees who parted ways with us.
We contacted our ex-employees and almost all of them readily agreed to share their experiences at OMLogic. And all were in unison in saying that the work culture at OMLogic was fun, free and fertile.
We take pride in the fact that we share such immense affinity even with those who were once associated with us. And we guarantee you (even if you don't believe) that our current employees would too have only good things to say about us, even if we don't point a gun at them or threaten to deduct their salaries ( oh! we would never ever do that).
Watch the testimonials of our exes and hear it all, straight from the horses' mouths!