Website & portals
Website & portals that bring ideas to life
While functionality is one of the most powerful element of a website, you can never overlook the visual aesthetics and the user interface. The design of a website is one of the most important aspects from the user's point of view.
With a long history in branding and design, we leverage our extensive experience to create stunning designs that are both user friendly and rich in functionality.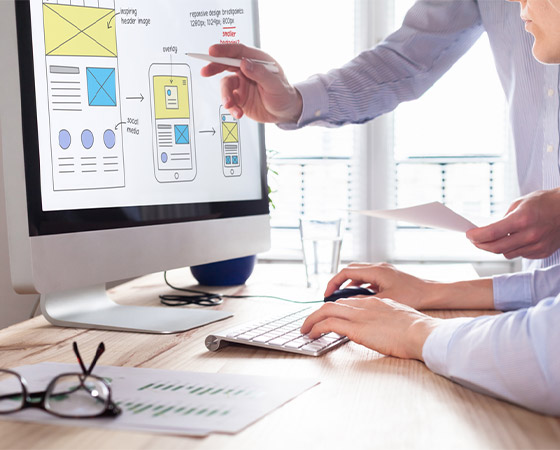 We create stunning, intuitive and beautiful websites that are highly interactive and able to derive valuable user experiences. Our unified design methodologies are structured to work across all devices and platforms.
Websites designed by us are scalable and easy to manage, we use the latest Frameworks and architecture to ensure easy upgrades and scalability.
Websites designed by us would always have a great user interface and call to action clearly visible to make it conversion-oriented, from speed and device optimized to be fully compliant for SEO and analytics.
Our Approach
Simple, effective and modern design
Fully responsive design
Seamless experience across devices
CTA for the target audience – offers, coupons and discounts
Key messages prominently displayed across the full-width banner
Text links to key pages for messaging and SEO value creation
Full control over content/ design– by using our easy to use admin tools
Better organization of resources – easy upload of images and content