OMLogic in 2013 – #ANewBeginning :)
As is clear from our blog posts from the past few days, we are looking at a new direction and being a bigger, better and more cutting-edge than ever digital marketing agency in the country. We have been immensely advised by our, well, adviser Gillian Muessig in this past month and taking a leaf out of her company, we have decided to be more transparent.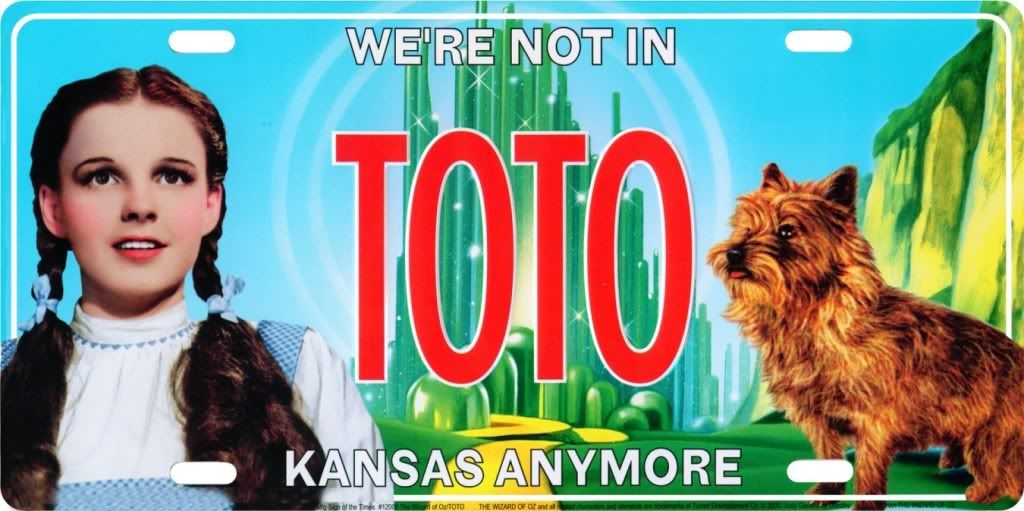 A tradition as old as the company, the monthly all-hands meeting was live-tweeted this month and even the contents of the meeting have now been made live on our slideshare channel.
It was refreshing, momentous and energizing meeting.
Read the blow-by-blow account below:
Going to announce the next phase of @omlogic growth in the all-hands meeting beginning in 10 minutes. #WatchOut

— OMLogic Consulting (@OMLogic) February 4, 2013
Today's "All-Hands" meeting fundamentally different from our earlier meetings. It will be more reflective. #NewBeginning

— OMLogic Consulting (@OMLogic) February 4, 2013
Our Mission: "To be a change agent by empowering the conversations of India on the web" #NewBeginning

— OMLogic Consulting (@OMLogic) February 4, 2013
Our Vision: To be the most respected digital marketing agency in the country. #NewBeginning

— OMLogic Consulting (@OMLogic) February 4, 2013
Our Values: #Passion For without passion, we are merely employees. With it, we are the change agents we aspire to be.

— OMLogic Consulting (@OMLogic) February 4, 2013
This #passion is at the fore-front of all that we do. This breeds: Happiness, Empathy, Excellence and Trust.

— OMLogic Consulting (@OMLogic) February 4, 2013
#OurValues Empathy – Walking a mile in each others' shoes, in taking time to see issues from others' pov.

— OMLogic Consulting (@OMLogic) February 4, 2013
#OurValues Excellence – continuously strive for it. Celebrate each others' accomplishments. Excellence = responsibility for our team's work.

— OMLogic Consulting (@OMLogic) February 4, 2013
#OurValues – Trust – We will engender trust by doing what we promise to the best of our ability at all times.

— OMLogic Consulting (@OMLogic) February 4, 2013
Excellence at @omlogic is responsibility for our team's work.

— Kapil Gupta (@kapgup) February 4, 2013
"#NothingFeelsBetterThan having the trust in our work" – @kapgup #OurValues

— OMLogic Consulting (@OMLogic) February 4, 2013
Question raised: "we say that our vision is to become digital marketing company, but we only do social today. How does that fit?"

— OMLogic Consulting (@OMLogic) February 4, 2013
'@kapgup answers: "We fundamentally believe that digital should be revolving around social and that's what we look at"

— OMLogic Consulting (@OMLogic) February 4, 2013
Doubts put to rest: Q"Do we have a revenue issue?" A: Yes, there is a dip, but we have a gr8 financial status. Dip=not meeting our targets.

— OMLogic Consulting (@OMLogic) February 4, 2013
We have a strong 60+ pipeline of leads. This is strongest since 2012. #NewBeginning

— OMLogic Consulting (@OMLogic) February 4, 2013
We are changing the kind of clients we want to work with. 1. We primarily wish to work with brands rather than SMBs.

— OMLogic Consulting (@OMLogic) February 4, 2013
2. We want to become a public perception management company.

— OMLogic Consulting (@OMLogic) February 4, 2013
Question: "Are we changing office, any time soon?"

— OMLogic Consulting (@OMLogic) February 4, 2013
Ans: We have space to accommodate 7 new hires, which means we are moving out of this space by Dec 2013.

— OMLogic Consulting (@OMLogic) February 4, 2013
We WILL not move to Gurgaon. 10% chance to move to NOIDA. We might have a presence in Gurgaon, but not going to move there. – @kapgup

— OMLogic Consulting (@OMLogic) February 4, 2013
Q: Are we hiring? Ans: Yes. In technology and design. Spread the word. #NewBeginning

— OMLogic Consulting (@OMLogic) February 4, 2013
Since, I have taken on OMLogic since 2009. Proud to say never let go anyone to downsize.

— OMLogic Consulting (@OMLogic) February 4, 2013
Q: Where are we as a company? Ans: We've done wonderful in the last 3 years. We are one of the largest social media agency in NCR.

— OMLogic Consulting (@OMLogic) February 4, 2013
Ans: We do social media apps, videos, campaigns. We do public perception management to be change catalysts.

— OMLogic Consulting (@OMLogic) February 4, 2013
Yes, there is a clear revenue dip, but a clear direction is there. | *whistle* (literally)

— OMLogic Consulting (@OMLogic) February 4, 2013
While we are focused on being a services company, we want to add multiple dimensions to our work. What is that? #WatchOut

— OMLogic Consulting (@OMLogic) February 4, 2013
We will remain a flat organization. Everyone will need to report; QA needs to become a way of life; innovate and think of client success.

— OMLogic Consulting (@OMLogic) February 4, 2013
Flat organization in no way shape or form means you don't have to report.

— OMLogic Consulting (@OMLogic) February 4, 2013
Everyone has a clear cut role & we respect each person to do that job. Flat is not=we don't have to report. Everyone has a say in the job.

— OMLogic Consulting (@OMLogic) February 4, 2013
Next phase of OMLogic: from being a services company, move to being #productized.

— OMLogic Consulting (@OMLogic) February 4, 2013
Next phase of OMLogic: become a metrics driven company. This is to be implemented across all teams and accounts.

— OMLogic Consulting (@OMLogic) February 4, 2013
Next phase of OMLogic: develop best practices: measurement=learning from what happened.

— OMLogic Consulting (@OMLogic) February 4, 2013
Next phase of OMLogic: formalize the process of research. Everyone needs to invest time and energy in research.

— OMLogic Consulting (@OMLogic) February 4, 2013
What is company culture? It's not about hiring "people like you." It's about believing in the work.

— OMLogic Consulting (@OMLogic) February 4, 2013
#FunAtOMLogic: Time spent in innovation and creating awesomeness for our clients 🙂

— OMLogic Consulting (@OMLogic) February 4, 2013
#FunAtOMLogic: Time spent in innovation and creating awesomeness for our clients 🙂

— OMLogic Consulting (@OMLogic) February 4, 2013
How do we make all of this happen? Internal restructuring being discussed. Expect major changes. #WatchOut #NewBeginning

— OMLogic Consulting (@OMLogic) February 4, 2013
And the nominations for "Employee of the Month" Jan 2013 is @aki_malik, @nimitkathuria, Shelly Mittal and Ruchi Jayasawal.

— OMLogic Consulting (@OMLogic) February 4, 2013
And the 'Employee of the Month' prize is won jointly by @aki_malik and @nimitkathuria! Congratulations!

— OMLogic Consulting (@OMLogic) February 4, 2013
What is the @omlogic career growth path? What work do you do and how do you grow? Interactive session begins.

— OMLogic Consulting (@OMLogic) February 4, 2013
And here's a quick summary on slideshare: